Dabbsson DBS1700B Expandable Battery | 1700Wh(Only works with DBS1300 )
45 Days Price Match Guarantee
Refund 100% of price difference within 45 days
3-year Warranty + 2-year Extended Warranty
Buy direct from us to enjoy automatic extended warranty
---
Increase the capacity of one DBS1300 with an max extra 3400Wh (DBS1700B × 2).
Convenient recharging with AC outlets and AC+solar combined inputs.
15-year lifespan and 4500 charge circle with an EV semi-soild state LFP battery.
Stuckable, space-saving, and easy to use.
Compatible with Dabbsson DBS1300 portable power station.
Provide 3+2 years warranty and friendly local customer service.
---
Worry-Free Shopping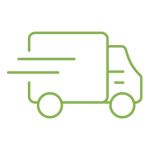 Free Delivery
3+2 Years Warranty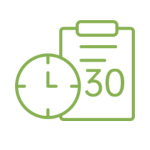 30-Day Money Back
Connecting Pros for Next Growth
1
Product
Product Name
Portable Power Station
Model
DBS1700
Net Weight
14.7kg/32.41lb
Gross Weight
16.7kg/36.81lb
Dimensions (LxWxD)
14.25*10.83*8.70(in)362*275*221(mm)
2
Input Ports
Extra Battery Input Port
1200W Max
Battery
Capacity
1700Wh
Battery Type
EV Semi-solid State LFP
Lifecycle
4500 cyles to 80% capacity
3
Operating Temperature
Optimal Operating Temperature
20℃~30℃(68℉~86℉)
Discharge Temperature
-10℃~45℃(14℉~113℉)
Charging Temperature
0℃~45℃(32℉~113℉)
Storage Temperature
-10℃~45℃(14℉~113℉)
4
Protection
Over Voltage Protection
Overload Protection
Over Temperature Protection
Short Circuit Protection
Low Temperature Protection
Low Voltage Protection
Overcurrent Protection
Battery Failure Protection
Voice From YouTubers